Welcome to the Washington Symphony Orchestra website. Here you'll find the latest news about Washington County's very own symphony orchestra that plays for music lovers of all ages. From classics to pops, the WSO has it all covered. With four regular-season performances, a chamber concert, and two special free summer appearances, great music is always just around the corner.
Please take some time to see everything that we have to offer. Your input is welcome!
Buy your tickets for the remaining two concerts of the 2016-2017 season!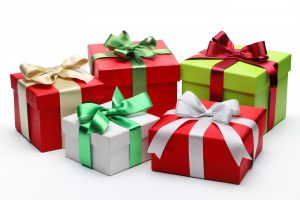 Want to mail in your payment for tickets or buy tickets as a gift? Click here.
Buying tickets for a gift online? Simply purchase tickets using the ShowClix link above. Then, print out your tickets and also print out this form to give to your gift recipient: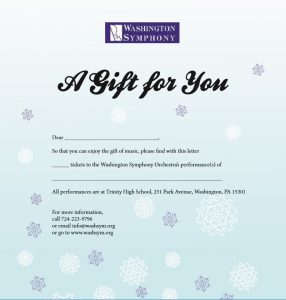 OPPORTUNITIES FOR MIDDLE SCHOOL AND HIGH SCHOOL STUDENTS:
Click here for a SIDE BY SIDE FORM DEADLINE DECEMBER 23, 2016
Click here for a YOUNG ARTIST COMPETITION FORM DEADLINE FEBRUARY 15, 2017
 Make a year-end, tax-deductible contribution to the WSO!
If you'd like to make a donation to the WSO, please click on the PayPal link below. As you check out, be sure to indicate in the message section if your donation is for a particular purpose. Thank you